The first Food Not Bombs actions started in 1980 when we dressed as military generals and sold baked goods in Harvard Square.
This is the poster that inspired Food Not Bombs and the The Bake Sale to Buy a Bomber.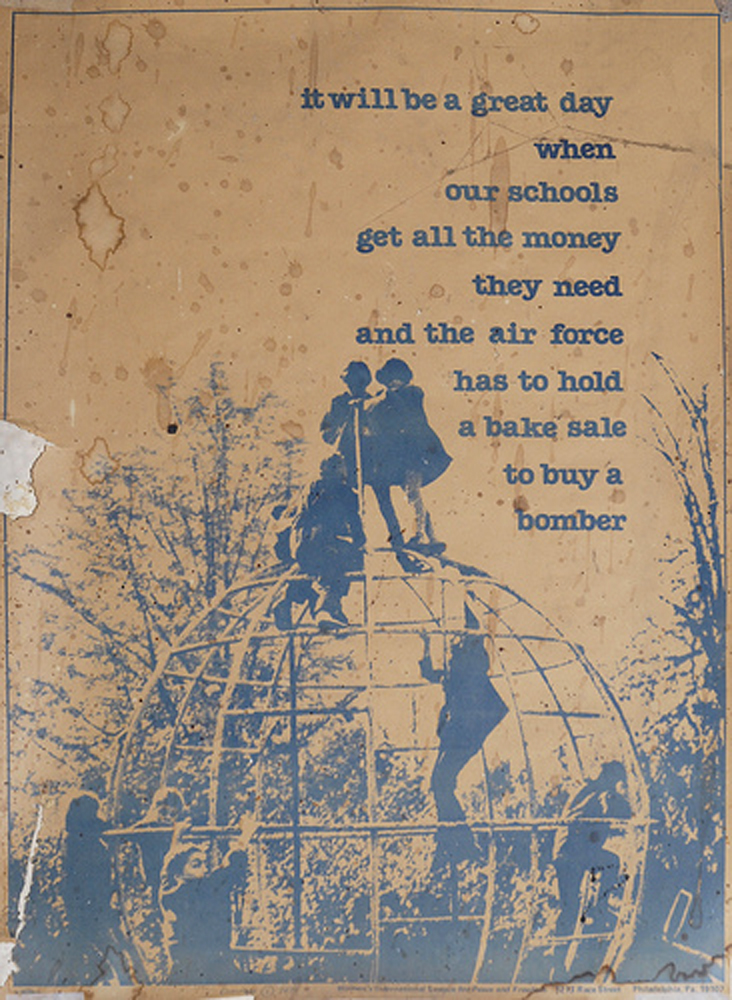 Keith McHenry College Tour 2019/2020
Where U.S.Income Tax Money Really Goes



Invite Mr. McHenry to speak on your campus. Speaking fees are reasonable. Your community will find Keith's message hopeful, motivating and full of useful information sure to be an inspiration to everyone. To schedule your presentation call us at 575-770-3377 or our email them at menu@foodnotbombs.net to make arrangements. You can call us toll free at 1-800-884-1136. We will give a free presentation for any Food Not Bombs group. Please contact us for more details.









---

Food Not Bombs
P.O. Box 422, Santa Cruz, CA 95061 USA
575-770-3377
1-800-884-1136
menu@foodnotbombs.net
www.foodnotbombs.net
| Start a Food Not Bombs | Main Menu | Food Not Bombs Contacts | Donate A Dollar For Peace |