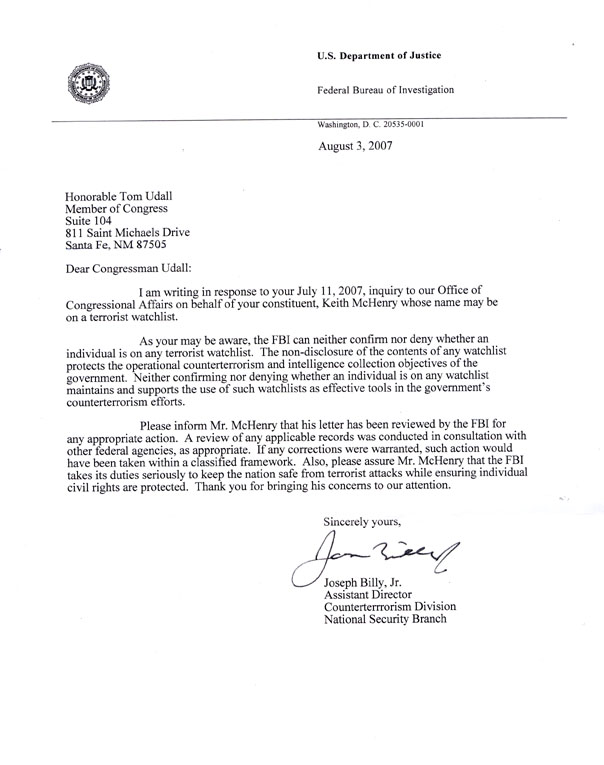 The FBI sent this letter to Congressman Tom Udall when Food Not Bombs co-founder Keith McHenry tried to have the movement and his own name taken off all terrorist watch lists. The ACLU is working to have Keith and Food Not Bombs removed from all terrorist watch lists. Food Not Bombs volunteers have had many problems because the nonviolent peace movement is on terrorist watch lists.
Print a PDf of the FBI letter
First report that Food Not Bombs is on the terrorist watch list.