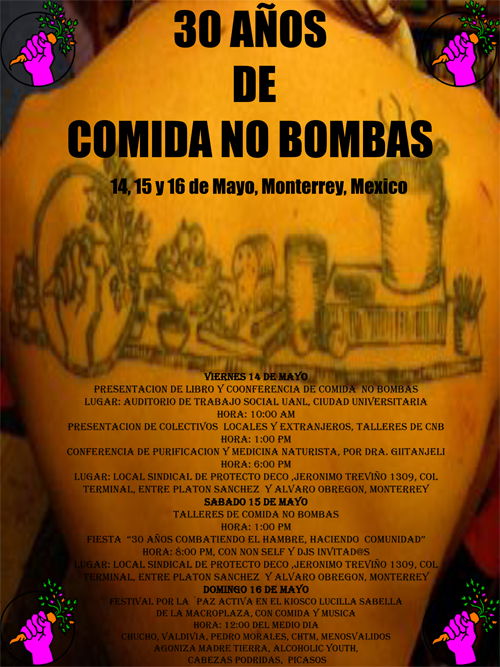 ---
Monterrey, Mexico from the May 14 - 16, 2010
We will be celebrating the 30 years of Food Not Bombs from the 14th to 16th of May 2010 in the city of Monterrey, Mexico.
Del 14 al 16 de Mayo de 2010 estaremos celebrando los 30 años de Comida No Bombas, en la Ciudad de Monterrey, México
Down Load the flyer Monterrey, Mexico.
List your Soupstock free concert here.
---

Food Not Bombs
P.O. Box 424, Arroyo Seco, NM 87514 USA
575-776-3880
1-800-884-1136
menu@foodnotbombs.net
www.foodnotbombs.net
| Start a Food Not Bombs | Main Menu | Food Not Bombs Contacts | Donate A Dollar For Peace |