SUPPORT THE RIGHT TO FEED THE HUNGRY
AND WORK FOR PEACE
Respect the homeless, don't drive them out of sight



If the police start taking food from Food Not Bombs you can refer to this site here.






City Outlaws Food Distribution To The Hungry
Food Not Bombs will feed the hungry in protest to this violation of humanrights.




Orlando Homeless Feeding Plan Faces Public Protest





Another U.S. City Outlaws Feeding Homeless People





Contact Orlando Food Not Bombs at these emails.
gospel_fukker@yahoo.com, systemcollapse@gmail.com, or yetticrue@yahoo.com



Another U.S. City Outlaws Feeding Homeless People
Mayor Buddy Dyer supported the ordinance.
Last week, Las Vegas outlawed feeding homeless people at city parks. Now, Orlando is following suit. Orlando is trying to keep charitable groups from feeding the homeless in downtown parks. Officials said transients gathering for weekly meals create safety and sanitary problems for businesses. The City Council voted to prohibit serving meals to groups of 25 or more people in parks and other public property within two miles of City Hall without a special permit. A group called Food Not Bombs, which has served weekly vegetarian meals for the homeless for more than a year, said it will continue illegally. The American Civil Liberties Union vows to sue, saying it's a superficial fix that ignores the city's homeless problem. Two of the city's five commissioners voted against the ordinance, including Commissioners Robert Stuart, who runs the homeless shelter Christian Service Center, and Sam Ings, a retired police officer. Stuart told The Orlando Sentinel that Orlando is taking a step to "criminalize good-hearted people' who he says are trying to help. He went on to tell the paper that group feedings in the parks had not become unwieldy to the city, as some had claimed. He said the ordinance says, "Orlando doesn't care," the Sentinel reported. Ings said that although the commissioners are casting the ordinance as a public-safety issue, it is really an issue of the city wanting to "cover up" the homeless problem. "We're putting a Band-Aid on a critical problem," he said. The commissioner who pushed for the ordinance, Patty Sheehan, said it was not an "easy day" for her at all. She said the new ordinance against feeding homeless people has been 'wrongly cast" as anti-homeless. "I've been an advocate [for the homeless]," she said. "Even though you'll call me an enemy, I'll still be your friend." The Sentinel reported that about a dozen downtown residents and business owners spoke in favor of the rule. But more than three times that amount of people spoke against it. There were 45 speakers from various groups, including a formal declaration from the University of Central Florida's student senate, who opposed outlawing feeding homeless people. Mayor Buddy Dyer supported the ordinance. Food Not Bombs said on its Web site that chapters in Venice, Calif.; Las Vegas, Nev.; Orlando, and Fredericton, New Brunswick, Canada have been told that their programs should stop or move out of sight.
Food, but no fight, at Lake Eola Park
It had the ingredients for a skirmish: Police hauling defiant activists off to jail for feeding the homeless and blemishing Orlando's friendly name. Instead, calm prevailed Wednesday at Lake Eola Park. A new ordinance banning group feedings in downtown parks was skirted and the homeless still ate. A half-dozen police officers looked on as 40 or so homeless people munched on hot rice casserole under the park's canopy of oak bows.
But the battle isn't over.
The conflict stems from a rule the City Council passed Monday aimed at keeping charitable groups from turning Lake Eola Park into a soup kitchen. Some downtown residents and business owners had complained that hordes of homeless people flock to the parks for the free meals, and then aggressively panhandle, use the bushes as toilets and commit crimes.
But groups such as Food Not Bombs and the American Civil Liberties Union said that the city has no authority to keep people -- homeless or not -- from having equal access to the park. If one person is allowed to sit and eat a sandwich in the park, then everyone can, they argue.
About 10 members of Food Not Bombs and George Crossley, president of the local ACLU chapter, risked violating the ordinance, which carries a penalty of 60 days in jail, a $500 fine or both.
But both sides came prepared to avoid that.
Street becomes loophole
The Food Not Bombs leaders found what they say is a loophole. The rules cap the feedings at 24 people, including the servers, in the park. But Wednesday, they didn't technically feed anyone in the park. From a van parked on the street, Adam Ulrich and Alexandra Willard of Food Not Bombs doled out large portions of casserole, green salad and diced bananas.
"Wherever they go after we feed them, well, that's their own business,"said John Hughes, another volunteer.
Crossley brought printed copies of the ordinance to show officers that they weren't in violation.
But that wasn't necessary -- this time, at least.
Police officers also came armed with an already-signed, one-time-use permit for the group, which would have made Wednesday's feeding legal.
"This is a new ordinance. People may not yet understand all the requirements, so we want to work with them," said Sgt. Barbara Jones, an OPD spokeswoman at the scene.
But some of the homeless were deterred just by the sight of a half-dozen police officers.
Uniforms scare him
Bobby Akins, 55, who says he has been homeless for eight months, just walked away when he saw their uniforms.
"Yes, I'm hungry, but I'd rather be that, than be arrested," he said.
Others, including Karen Agnew, 53, who also said she is homeless, ate in peace in the park. She especially liked the potatoes.
Crossley said: "I think we've won. We got to feed people and didn't break the law."
Group leaders say they're still weighing legal options and will be back next week.
Rich McKay can be reached at rmckay@orlandosentinel.com or 407-420-5470.

The final vote was on July 10.
The Orlando rule, headed for a final vote in July, faces vows of opposition and probable court battles, Orlando Sentinel



orlandofoodnotbombs.org
Visit the Orlando Food Not Bombs website for current information.





ORLANDO FOOD NOT BOMBS ON THE PROPOSED THE LAW



Orlando Sentinel in the Orange County News Section

Some worry that free meals fuel trouble. Others say Orlando may discourage charity.
Rich Mckay, Sentinel Staff Writer, Posted June 16, 2006

Free food and fear
PHOTOS
Food Not Bombs (RICARDO RAMIREZ BUXEDA/ORLANDO SENTINEL)
Jun 14, 2006

Jim Pearce and Paul Teroux -- scraggly and unshaven, toting sacks and backpacks -- join about 70 or so homeless people who crowd around the blue picnic tables at Lake Eola Park every Wednesday evening.
They know that, rain or shine, they'll get a hot meal, under the cover of the Spanish moss-draped trees, with seconds and thirds and enough to wrap up to eat tomorrow or the next day.
But if Orlando has its way, those free meals, as well as any others served downtown, will be much harder to come by.
On Monday, the City Council will consider an ordinance requiring permits to provide most meals and limiting where and when they can be served.
Allegations of aggressive panhandling, increased crime, litter and droves of homeless taking over the park and other pedestrian areas downtown are forcing the city's hand, said City Commissioner Patty Sheehan.
"It's a real problem," said Sheehan, who proposed the ordinance. "There's been a stabbing, a carjacking. What we have are groups that come from out of town, throw food at them and leave."
But the charity that serves the biggest groups at Lake Eola, Orlando Food Not Bombs, staffed by volunteers who are mostly University of Central Florida students, says the ordinance isn't fair.
"What's the difference between our feeding the homeless here and a picnic?" asked Adrien Rierson, 17, one of the organizers.
Volunteer Eric Montanez, 20, called the move "ridiculous. We're trying to help people, and all they want to do is shove the problem out of sight."
Sheehan said the idea isn't to stop people from helping others but to have it happen in the proper venue.
"Some people feel that they're taking over our parks," she said.
The proposed ordinance would require anyone who wants to feed a group of 15 or more people to get a city permit, which would dictate when and where such meals can be served. Each applicant would be limited to two one-time-use permits a year.
Kelly Kilpatrick, president of The Ripple Effect, a homeless-advocacy group, said she understands the political pressure Sheehan, whose district encompasses downtown, is under. But she disagrees with the ordinance.
"I think it's a nail in the coffin for helping the homeless," Kilpatrick said. "If they make it too hard for people to help others, then they just won't do it."
The proposed ordinance follows other measures the city has taken to curb the homeless in recent years.
Downtown, it's a crime to sit or sleep on sidewalks and benches. And the city banned panhandling downtown except within so-called blue boxes -- small zones where begging is allowed.
The ordinance has a good chance of becoming law, but one City Commissioner, Robert Stuart, would like to put a one-year limit on it so the city can evaluate how well it works.
If it passes Monday, commissioners will have to vote a second time, most likely in early July.
UCF sociology professor James Wright agrees that the city has the right to regulate how people use public space, but he questions whether the city is becoming overly restrictive.
The U.S. Supreme Court, he said, has on numerous occasions upheld as a basic right "the giving and taking of alms [charity]."
And while there are several soup kitchens and shelters in the city, mostly in the Parramore neighborhood, Teroux, 56, and his friend Pearce, 53, said they would rather come to the park because there's better food and more of it.
"They treat us like regular people," Teroux said as the pair finished their plates of food Wednesday evening and went back for a small bag of rolls. They'll share them until the rolls are gone.
But they worry if the meals will keep coming.
"Are we not all God's children?" Pearce asked. 'Would the Lord tell us we can't sit and eat a meal? Why would the city?'
Rich McKay can be reached at rmckay@orlandosentinel.com or 407-420-5470.
Copyright 2006, Orlando Sentinel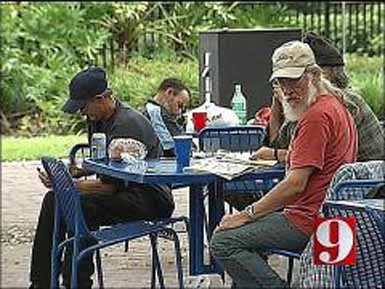 City May Limit Lake Eola Homeless Feedings To Twice Yearly, WFTV




Homeless Feeding Ordinance, CFN13




WFTV Orlando broadcastes of
Controversy Over City Commissioner's 'Homeless' Email,
Read the pdf on this site at wftv Channel 9 Orlando, Florida






Rally at Orlando City Hall, Monday, June 19, 2006 at 2 PM
Group plans rally on behalf of homeless, Orlanso Sentinel

PLEASE CONTACT THE ORLANDO CITY GOVERNMENT
ASK THEM TO LET FOOD NOT BOMBS FEED THE HUNGRY AND WORK FOR PEACE



Mayor Buddy Dyer
400 S. Orange Ave.
P.O. Box 4990
Orlando, FL
32802-4990
407-246-2221
407-246-2842 Fax
buddy.dyer@cityoforlando.net


Commissioner's address and phone
400 S. Orange Ave.
P.O. Box 4990
Orlando, FL 32802-4990
407-246-2382
407-246-3010 Fax

District 1
Commissioner Phil Diamond
407-246-2001
407-246-3010 Fax
phil.diamond@CityofOrlando.net

District 2
Commissioner Betty T. Wyman
407-246-2002
407-246-30103Ú4 Fax
bwyman@CityofOrlando.net

District 3
Commissioner Robert F. Stuart
407-246-2003
407-246-3010 Fax
Aide: Monica Mesa
407-246-4059
Liaison Officer: Officer Tom Sommersdorf
407-246-2196
Robert.Stuart@cityoforlando.net

District 4
Commissioner Patty Sheehan
407-246-2004
407-246-30103Ú4 Fax
Aide: Chase Smith3Ú4
407-246-2106
OPD Liaison Officer: Ofc. Jim Young
407-246-2489
Patty.Sheehan@CityofOrlando.net

District 5
Commissioner Daisy W. Lynum
407-246-2005
407-246-30103Ú4 Fax
Aide: Marcia Davis
407-246-3014
Daisy.Lynum@CityofOrlando.net


District 6
Commissioner Samuel B. Ings
407-246-2006
407-246-30103Ú43Ú4 Fax
Aide: Cynthia Wilson
407-246-3016
Samuel.Ings@cityoforlando.net


buddy.dyer@cityoforlando.net
Samuel.Ings@cityoforlando.net
Daisy.Lynum@CityofOrlando.net
Patty.Sheehan@CityofOrlando.net
Robert.Stuart@cityoforlando.net
bwyman@CityofOrlando.net
phil.diamond@CityofOrlando.net
buddy.dyer@cityoforlando.net



orlandofoodnotbombs.org Visit Orlando Food Not Bombs website for current information.




---
Take action to support Food Not Bombs
CLICK ON THE FOOD NOT BOMBS GROUP BELOW
AND LEARN MORE ABOUT EACH CASE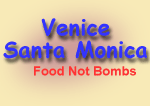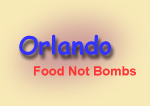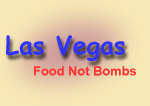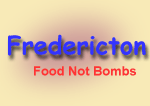 Food Not Bombs Activists Arrested In Philippines
FOOD NOT BOMBS ON THE SBS TV PROGRAM DATELINE AND AIRED ON LINK TV
---

Food Not Bombs
P.O. Box 424, Arroyo Seco, NM 87514 USA
505-776-3880
1-800-884-1136
menu@foodnotbombs.net
www.foodnotbombs.net
| Start a Food Not Bombs | Main Menu | Food Not Bombs Contacts | Donate A Dollar For Peace |